Get started with Database
You can create dynamic pages and content from a database. It can be from your own database, 3rd-party databases, or our Database Service.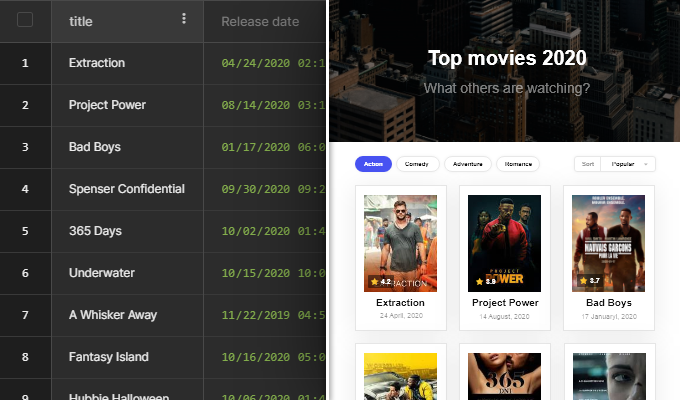 We currently support connecting to Postgres, MySQL, MariaDB, MongoDB, Firebase Realtime Database, Google Cloud Firestore, Google Sheets through an encrypted connection. More database support will be added. Note that for your own or 3rd-party databases, we don't store your data.
This section will show you how to:
Let us know if you have any questions, database requests.
Share
Last updated on 19/01/2022